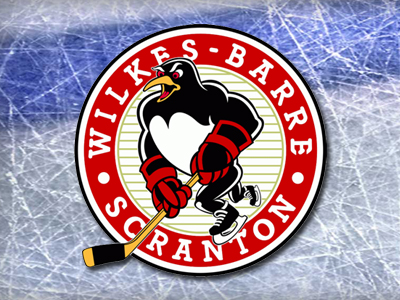 Thunderbird's started things out scoring the first goal of the night Chase Balisy would get the credit. WBS wasn't going to take the night off
Mountain Top - December 17, 2016 -
Wasn't much in the way of scoring during the first period tonight both sides getting after it right from the drop but Tristan Jarry and Mike McKenna doing a nice job at keeping it a 0-0 game. Each side got a chance with the man advantage but neither could find an opening in the armor.
The Penguins did out shoot the Thunderbird's 13 to 10 but that's was about it as the first period came to an end everyone still had their teddy bears for the first WBS goal toss but still had 40 minutes left to toss them.
Second period had a lot more excitement than the first, the Thunderbird's started things out scoring the first goal of the night Chase Balisy would get the credit. WBS wasn't going to take the night off though as David Warsofsky would tally the Penguins first goal but I still say it was Oskar Sundqvist making the teddy bear toss kick off and making it a 1-1 game.
Oskar Sundqvist would get credit for the Pens second of the game a nice extra effort goal on a stop by McKenna that trickled through 2-1 WBS. Garret Wilson would make it 3-1, Thunderbird's Anthony Greco would take a 4 minute major for high sticking at the end of the second giving the Pens 3:25 of carry over to start the third.
The carry over would not help the Penguins in their quest for the win tonight but none the less they were still holding a 3-1 lead. Jake Guentzel would light the lamp for the Penguins third goal stretching the lead by three making it a four to one game now. Things got a little down and dirty in the third as tempers rose, but play went on.
Tom Sestito would have words with one of the Thunderbird's and get called for unsportsmanlike giving Springfield a power play but it would be short lived as Mike Sgarbossa would draw a slashing penalty creating a 4x4 situation. The Thunderbird's would tally a 4x4 goal making it 4-2 late in the third, as Springfield pulled their goalie the Pens dug in and that would be the game. The WBS Penguins win their fifth straight and are looking for a Merry Christmas.