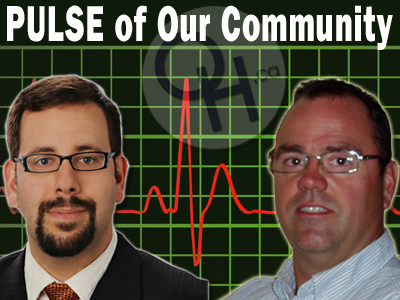 Cornwall - Oct. 10, 2011 - 1. What are your thoughts on the Ontario Provincial election of 2011?

SETNYK - If Mark MacDonald won, and kept this riding red, the Ontario Liberals and Dalton McGuinty would have had a majority government right now. Despite the foundation that Jim Brownell laid, the very hardworking Mark Macdonald was unable to energize enough of the Liberal base, and he proved to be not as popular as Cleary or Brownell. The Liberals have a minority government, and Andrea Horwath finds herself the queen-maker, because the Ontario NDP now hold the balance of power at Queen's Park. Both the Ontario NDP and Tim Hudak and the PCs have increased their seat totals in the Ontario legislature as expected. I would like to congratulate MPP Jim McDonell who had a very convincing victory with 55% of the popular vote in SDSG. McDonell worked hard and earned this victory. A blue wave in the counties helped him sail to an easy victory. In this election I endorsed Elaine MacDonald who had a strong performance Thursday night. I wrote a public letter to my NDP friends on Facebook and said this after the election: Today, let us be loving, hopeful and optimistic. We now have a minority government in Ontario, and that means the NDP have a say. We have grown from 10 to 17 Members of Provincial Parliament, and our provincial candidate in SDSG gave us our best showing here since the mid-1980s. It may not have been the results we wanted, but we had a successful election nonetheless, and we should be proud of our collective efforts. Let us not look back in anger, but instead look forward to a bright orange future. Thank you Elaine MacDonald and to all the volunteers and supporters for your excellent work.

BENNETT - One thing that we didn't make a prediction on, was voter turn out. There is no way I would have said we would have that low of a turn out on a provincial level. Under 50% of Ontarians voted. That is both embarrassing, and shameful. At the risk of sparking a whole new debate, perhaps we need to look at assessing monetary penalties on those who don't vote. If someone doesn't understand the importance of voting, maybe they would understand a financial penalty added to their income tax at the end of an election year. Thousands died to ensure we would have the right to vote, and over 50% of Ontarians have spit in their faces. Knowing this, how can anyone not exercise their right to vote.

2. How did your election predictions from the last Pulse column pan-out?

SETNYK - In the last Pulse column I had fun making some predictions about the Provincial election, and I think I did quite well. My two most important predictions were correct: I predicted a Liberal Minority government, and I predicted Jim McDonell would be our next MPP. Both NDP Elaine MacDonald and Liberal Mark MacDonald's vote totals were in the range that I had guessed, while Jim McDonell received about five thousand more votes than what I had expected. I correctly predicted Justin Reist of the Greens would finish ahead of Darcy Neal Donnelly. I though Elaine might be poised to finish in second place, and although she didn't, the fact that she was only 300 votes behind Mark proves my guess was well founded. I predicted a lower voter turn out in SDSG, however about six hundred more people in SDSG voted this time around. The Liberals had a few more seats, while the PCs and NDP had a few less seats than what I had guessed. I hit a couple of home-runs, and most of my predictions were right in the ball park. Lastly, I would like to say kudos to everyone who put their name on a ballot, and kudos to everyone who voted and participated!

BENNETT - Ah predictions. I guessed we would have a Conservative minority government when we woke up Friday morning. We had a minority Liberal government. So, I was wrong on that one. Then, I guessed Jim McDonell would win in a close race over Elaine MacDonald, with Mark MacDonald finishing a very close third. So, right and wrong on McDonell's win. It wasn't even close. Jim Brownell never won by that kind of a margin. I also got the order of the MacDonalds incorrect. But, I still have to tip my hat to Elaine, for the huge gains she and the NDP made in this riding. At the beginning of this campaign, I don't think anyone saw that coming. I basically made four predictions, and was only partially right on one of them. The only person who could have that record, and still keep a job, would be a weatherman. So I think I?ll stick with may day job, and hope that no one remembers all of this the next time I need to predict the outcome of an election.