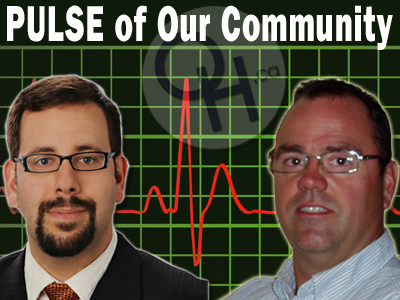 Cornwall - Dec. 8, 2011 - 1. City Council votes against funding cap for outside agencies - do you agree or disagree?

SETNYK - I agree with Councillor Elaine MacDonald's assessment that capping spending "short-circuits" the application process, and outside agencies may feel like they are competing for the same dollars. Ideally outside agencies should be awarded funds on the merit of their work and their contributions to our community. But whether Council caps the maximum level at $500,000 or not, outside agencies are essentially competing for the same funds, because there is only a finite amount of money in the public purse. Capping spending makes sense when coming up with a City budget, however the primary goal should not be to eliminate or reduce funding, as that devalues the work of these many agencies. Although it is important for these groups to look for other sources of funding including fundraisers and grants, it is essential that we as a City support the important work these agencies do. Controlling spending is important, however that needs to balanced with the benefits we get from funding these groups. Quality of life is key to economic development. Investments in infrastructure, sports and recreation, arts and culture, etc... create a more dynamic and interesting City worth living in, and it makes our City more attractive to new businesses looking for a place to set up shop. I am still concerned about the cuts to various Arts and Culture groups from last years Budget Committee. Eight organizations that rely on city funding to run their operations had their funding cut by the City last year. Cornwall & Seaway Valley Tourism, the SD&G Historical Society, the Cornwall Regional Art Gallery, Aultsville Theatre, the Seaway Senior Citizens Club, Groupe Renaissance Group, Parade of Nations, and Centre Culturel de Cornwall all had their funding slashed on average by 10%. Many of these organizations are linked to arts and culture, tourism, and economic development, so I believe these cuts were short sighted. I am concerned these groups will continue to be underfunded or that they may have to experience further cuts this year. For me the bottom line is this, if the work of an agency is valuable to our economic and/or social development, we should strongly consider funding those groups and funding them properly.

BENNETT - City Council voted down a $500,000 hard cap to use for outside agencies looking to fund there programs. While I consider myself to be a fiscal conservative, I also realize the value of these organizations to the city of Cornwall, and the role they play in the quality of life we enjoy here. Now having said that, I think they should be using the $500,000 as a goal. A target to aim for. Municipal government is not a business, it is a service. We pay them our hard earned tax dollars, and they are charged with spending it wisely. So I don't want them handing it out to every group that comes knocking with a good cause. Bernadette Clement made a really good suggestion at the Monday council meeting. She put forward the idea that any group looking for funding should be working towards the same strategic goals the city has set for itself. That suggestion would help wittle down the amount of groups looking for money, or at the least, possibly reduce the amount that a group is eligible for. I also think that no group should receive funding unless they have a solid plan for raising money from other sources, whether that be from other government agencies or fund raising events held by the respective organizations. If you come to the city, and your plan is that would be your only source of funding, then you should not be receiving any money from them. Perhaps a formula should be developed, that would spell out what percentage of funding any organization gets, based on how much money is raised through alternative sources. While there are many different ways to decide who gets what, it is clear to me, that a permanent set of rules should be formed, and turned into policy for dealing with outside organizations seeking funding from the city. So, after all that, I don't think the city should have a hard cap of $500 000 going into a budget process. I do however, think they should set that number as a target to aim for. No organization should go into a budget process without setting targets. Without them, imagine how difficult it would be to make a budget that won?t ask for any more money than is absolutely needed from us to run the city of Cornwall, and maimtain a good quality of life.

2. Harper is planning to pull Canada out of the Kyoto Protocol - is this right move for Canada?

SETNYK -Stephen Harper and the Conservatives plan to pull Canada out of the Kyoto Protocal is a part of an overt pro-business agenda. The Kyoto Protocal is far from a perfect document, however the goal of reducing greenhouse gas emissions is an important one, and Canada had the opportunity to show real leadership. Industrialized countries such as Canada had more responsibility under the protocal than emerging economies to be environmental stewards and to lead by example. Emerging industrial powers such as China were not held to the same standards. Since 1997 China has developed into a world power, and should now be held to the same standards as other industrial countries. The effects of greenhouse gas emissions are becoming a global crisis, and the time for leadership and action by the global community is now. The pull-out by Canada is a step backwards. Steven Harper is not concerned with the environmental, his primary concern is for his friends in big oil. First our government had the audacity to hide a 20% increase in annual pollution from Alberta's oil sand industry in a 2009 report to the United Nations. The oil sands industry accounts for 6.5% of Canada's annual green house gas emissions. Crude Oil from tar sands creates more carbon emissions than conventional oil. Instead of critically studying the science behind global warming, Harper has instead appointed two climate skeptics with connections to the oil industry on important Federal Government scientific bodies. Mark Mullins, Executive Director of the Fraser Institute was installed on the board of Natural Sciences and Engineering Research Council of Canada which funds university research on climate change. The Fraser Institute had received $120,000 in funding from ExxonMobil to try and discredit the climate change issue. One of Harper's close friends is climate change skeptic John Weissenberger. He was Harper's former campaign manager, and he worked as a geologist for Husky Oil, and now he has been appointed to the Board of the Canada Foundation for Innovation. Harper has been a long time critic of the Kyoto Protocal, and with all these connections to big-oil it is no wonder why. Harper refuses to show leadership on greenhouse gas emissions, and instead he has politicized the science behind climate change, because the truth is too inconvenient for his liking. That is unfortunate for Canadians and for the environment.

BENNETT - So, Stephen Harper and the Conservatives want to pull out of the Koyoto Accord. GOOD. Canada can not afford this deal. While doing something to help the climate is needed, this isn't it. From a strictly dollars and sense stand point, Koyoto is a huge failure in my opinion. We would be forced to pay millions of dollars in penalties to other countries if we emit more pollution than what our targets are. Nevermind the fact that those targets are unrealistic, and would be crippling to our economy. We cannot afford this deal, period. How do you feel about sending millions of dollars to China, or India, just because we can't hit artificial, and unrealistic emmision goals. There is a reason why the Chretien Liberals never implemented this accord after they signed it. They played this for pure political gain. The enviroment is a hot issue, and Koyoto was a way to show the country that they care more than any other party, about the Global enviroment. Never mind the fact that this country could not afford it. They didn't implement it, because they knew it could cripple the Canadian econonmy, all the while, it would be sending millions to other countries. Companies in this country are already reducing their carbon footprint on their own. The realize the beneifts to doing that. Companies that show they are concerned, and are actively doing something about their carbon footprint, are being rewarded. People are flocking to those companies because of it. If you really want to do something to help the enviroment in a real way, then support companies that are reducing their carbon footprint. If a companies profit rises because of this, then more companies will follow suit. So think about that. The next time a tree hugger buys something made in China, or India, they are actualy doing more to harm the enviroment, than Harper will do by pulling out of Koyoto. Is something needed to help our enviroment? Yes. Is Koyoto the way to do it? Absolutely not. We hold the real power. We have it, just by choosing how best to spend our money. That is a real statement that companies will listen to.