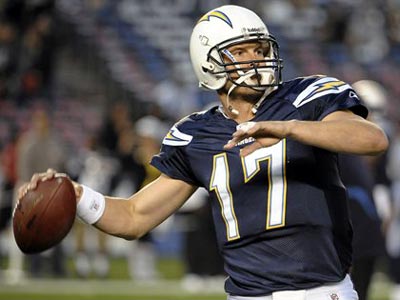 Antigonish - Nov. 19, 2011 - Coming off back to back 5 for 5 weeks, Pigskin picks fell back to a mediocre result for Week 10, going 3 for 5, with season results now at 39 for 50 (78%). Week 11 sees some tough match-ups, at least with regards to finding an upset, as there are some big mismatches on display.

Upset of the Week - Buffalo at Miami - With that said, I am forced to pick against the resurgent Miami Dolphins in Week 11, a stance I am none too sure about, as they are facing off at home vs the Buffalo Bills, a team that has struggled in recent weeks, but is more talented. The Dolphins, just two weeks removed from being tied with the Colts for the distinction of being the NFL's only winless teams, are played inspired ball led by the gutsy Matt Moore and the rejuvenated Reggie Bush, but if the Bills can get back to what had made them so successful in the first 6 weeks of the season, that is combining a solid defense with an explosive big play offense, and if QB Ryan Fitpatrick can find his grove again, the Bills are well positioned to post the upset. Bills win.

Lock of the Week - Kansas City at New England - There are more than a few candidates for this one, with huge mismatches across the board in Week 11. That said, it is hard to see a clearer mismatch than the Matt Cassel-less Chiefs taking on the mighty Patriots at home! The Chiefs are a mess on both sides of the ball, with S eric Berry, QB Cassel and RB Jamaal Charles all out for the year, while the Pats are business as usual, and at home to boot. This one will likely not go down in the books as a game to remember, especially for Chiefs fans (both of them!)Pats win!

Dallas at Washington - Another mismatch, the surging Cowboys should have little difficulty vs the inept Redskins, who could get better QB play from the waterboy than they have from either John Beck or Rex Grossman. Not all the teams problems can be laid at the feet of the QB position, however, and Dallas, led by Tony Romo and explosive rookie RB DeMarco Murray, should rip through the Chiefs D like a practice squad. Dallas wins easily.

Jacksonville @ Cleveland - Hot in Cleveland? I don't think so. Two sad sack teams face off here in a battle of poor offenses vs decent defences. QB's Blaine Gabbert and Colt McCoy have hardly set the world on fire this year, and won't do so again this week. The Jags are fresh off of beating up on the even more inept Colts, but will find the sledding a bit tougher in Cleveland, where the home team prevails in a meaningless game. Cleveland wins.

Cincinnati at Baltimore - the Bengals are a popular upset pick here given the Ravens maddening inconsistency, but with impact rookie WR AJ Green questionable, the Bengals offence will be bit more predictable, and the Ravens feast on that. Look for the Ravens to rebound at home in a tough divisional matchup. Ravens win!

San Diego at Chicago - Chicago is favoured at home, where they have played surprisingly well. Look for the Chargers, who have not played to expectations all season, to do so today. Chicago at home is going to be a tough one, especially with Forte, Cutler and company playing as well as they have, but look for San Diego and Philip Rivers to finally snap out of their funk today. San Diego wins in another upset!