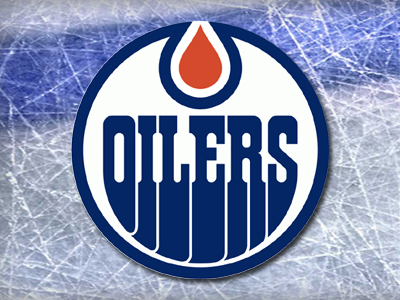 Edmonton - January 9, 2012 - With the Edmonton Oilers 9-3-2 start nothing more than a distant memory and two of the clubs three star forwards now on the sidelines nursing injuries, there is very little to be cheerful about in good ol' Oil Country. The team has been ravaged once again by injuries and the lack of NHL ready depth within the organization, has helped turned what looked like a promising step forward, into a another season of discontent for Oiler fans everywhere. With the team sitting at the midway point in their schedule, it would appear there is only one question left to be answered...Now what?

After Saturday afternoon's 4-1 loss to the Dallas Stars, it would be a huge understatement to say things have gone a little south for the club over the last two months. They are returning home from a seven game road trip with a 1-7 record and have only won four of their past nineteen contests. While many critics thought they were headed for another bottom five finish before the season got underway, I felt that they could compete for a playoff spot, if they could remain healthy. Obviously that was a pretty big "if" with this clubs recent injury history but this season could be a new low point for the organization from a health standpoint.

They are currently missing their top three defencemen coming into the season and as previously mentioned, are without Ryan Nugent-Hopkins and Jordan Eberle. That's five of their top six skaters and the other one, Taylor Hall, was sidelined for eight games earlier in the season. Those are substantial losses for any team to deal with but extremely difficult for roster that is as thin as Edmonton's. Some may look at it as an excuse, which is fair to an extent but it is also a reality.

Lets use the Vancouver Canucks as an example. How good would they be if they were missing Ryan Kesler and one of the Sedin twins along with Alex Edler, Kevin Bieksa and Dan Hamhuis? How about Chicago? Where would the Hawks be without Jonathan Toews and Patrick Kane missing upfront and their blueline short Duncan Keith, Brent Seabrook and Niklas Hjalmarsson? While they would definitely be doing a tad better then the current batch of players the Edmonton Oilers have been throwing over the boards of late, they would be sitting nowhere near the top of the Western Cionference standings. Star players are nearly impossible to replace and teams will suffer if they are missing for an extended period of time. Sure there are the exceptions to the rule like last seasons edition of the Pittsburgh Penguins but how well did they manage to do once the playoffs got underway? It is not easy to replace talent and the Oilers are finding that out the hard way.

If that's how difficult it is for some of the best teams in the league, how easy can it be for a team like Edmonton? Injuries have played a major role in the clubs lack of success over the past two months but it is far from the only reason this team sits where it currently does.

While players like Nikolai Khabibulin, Ryan Smyth, Ryan Jones, Tom Gilbert and Ladislav Smid have been outstanding this season, other core veterans like Ales Hemsky, Shawn Horcoff and Eric Belanger have been alright to downright terrible. That wide discrepancy in production is killing this team almost as much as injuries are. If you want to have a successful season, you can not have a player that plays major minutes, in all scenarios, that has one goal at the forty-one game mark. That is exactly what Belanger has brought to the table this season. Players like Horcoff and Hemsky have gone stretches where they have been awful game in and game out and that can't happen from players who are getting top six minutes. The captain is in the middle of a fourteen game stretch in which he has two points and has gone -11 while Hemmer has all of fourteen points this season...simply unacceptable.

On the other side of the fence, you have youngsters like Eberle, Nugent-Hopkins and Hall that have been fantastic and consistently put up points and are creating chances on nightly basis. While the trio do get a lot of hype and media attention, they are the real deal and are already carrying this team at an absurdly young age. As good as those three have been players such as Devan Dubnyk, Magnus Paajarvi and Linus Omark have been huge disappointments in limited roles. While blueliners Theo Peckham, Jeff Petry and Colten Teubert are all playing too many minutes and frankly, a couple of them should not even be playing in the NHL on a regular basis.

Having said all that, the situation is what it is and the team sits where it does. They have a record of 16-22-3 and are firmly entrenched in thirteenth place in the West and sit twenty-fifth in the overall league standings. With Nugent-Hopkins out until sometime around the all star break and Jordan Eberle to likely miss at least a week or two, this team currently runs through Taylor Hall. If Hall happens to have an off night or just isn't going, they don't have a chance in hell and even with him playing his best hockey of the season, they are still losing games. Add to that, the fact that Ryan Whitney should be shutdown for the rest of the season and Cam Barker won't be ready to return until sometime in February...is there really any hope? Should the plan now not be to just let whatever happens...happen?

There is no need to bring in reinforcements at this point. In fact, I have been one who has said Anton Lander should have been playing in the AHL months ago but now he should be given more minutes with better linemates. Paajarvi, who is currently working on his game and confidence in Oklahoma City, should be recalled and given a top six role. Once Omark returns from his broken ankle, get him up here and see what he can do. Same goes for Teemu Hartikainen, get that kid some top nine minutes, second unit power play time and see how he does. The only area this club may have to add something to from outside the organization, is on the blueline. Running with three or four guys who could still be playing in the minors on the backend would not be a wise move. If Whitney can't go and Barker is looking more like late February, they should pick up another experienced blueliner so that they don't have to force feed guys like Petry and Teubert another forty games. This way they can do it in small doses and not heap so much pressure on the youngsters.

With RNH and Eberle currently out they have spots open to plug guys into and they should start doing so as early as Wednesday night against New Jersey. Enough of seeing the Josh Green's of the world playing up here while Hartikainen is being sat out as a healthy scratch. The opportunity is there so use it and stop with this nonsense about trying to get back into the playoff race. They are currently twelve points out and that number will only grow with the looks of this clubs current roster. No one is buying it and that includes the players.

Once the two star forwards are ready to return, then they can start sitting the odd vet out. This core group of players have been given ample opportunity this season to get the job done but have failed miserably and should be guaranteed nothing moving forward. If they are not doing what is necessary of them, then they need to sit. There are enough of them on the roster that are pulling their weight that if a few of them take a seat in the press box, the team will not be any worse off for it. You need veterans to win in this league but too many of the current batch the Oilers use, are simply not equipped to play the role that this organization expects and needs them to play.

Obviously they will be looking at what the market is for a guy like Hemsky between now and the trade deadline but they should also see what type of return players like Khabibulin and Smyth would fetch. While both have been great this year, if either could bring the club more prospects or picks that this organization could possibly use to help acquire better veteran talent in the off season, it is something they should seriously consider.

Let the full out rebuild now get a start at the NHL level and see what is there. This organization has so many prospects built up from being so bad over the last number of years, that they still need to see what many of them can do. Be it in role with the big club in Edmonton or being given a bigger piece of the pie to play with in OKC. It's supposed to be all about the development...so lets see what they have and go from there.