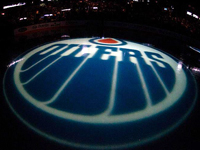 Edmonton - January 21, 2012 - To say the 2011-2012 campaign has been a disappointment to the Edmonton Oilers and their fans would be an understatement. Heading into the season some felt the Oilers would be a bottom feeder while others, myself included, felt they could compete for a playoff spot...if they remained relatively healthy and upgraded their roster as the year progressed. Unfortunately, none of those things have happened and Edmonton currently sits twenty-ninth in league standings and are only seven points in front of the last place Columbus Blue Jackets. Having said that, as bad as things have been this year there is definitely a light at the end of the tunnel. However, now it is up to this organization to make sure they take that next step in their development and in turn give the masses what they desperately want...a competitive hockey team.

After starting the year off 9-3-2 in their first fourteen games and beating some of the best teams in the league, everything looked to be headed in the right direction. The three kids were scoring, Ryan Smyth turned back the clock and Nikolai Khabibulin was playing arguably the best hockey of his outstanding sixteen year career. Once injured winger Ales Hemsky and defencman Ryan Whitney returned to the lineup and GM Steve Tambellini decided to upgraded their defence via trade, this team looked to have a legitimate shot at battling for a playoff spot.

Hemsky and Whitney both returned and neither resembled the players they were before their injuries, Tambellini sat on his hands and did nothing to improve his team and the smoke and mirrors routine that Edmonton was winning games with, was no longer working. Add to that a pile of injuries, starting with Cam Barker's ankle and ending with Taylor Hall's recent skate blade to the face and this team simply does not have the horses to deal with such a mess.

Not surprisingly, the Oilers have gone 8-22-2 since their fantastic start and now have a fan base seeing red. Blow it up...fire Renney...get rid of Tambo and Lowe...it's never ending. While this team is frustrating as hell to watch and they have made their fair share of mistakes, be it on the ice, behind the bench or in the front office, fans still need to take a step back and look at the big picture. While Edmonton has not made the playoffs since their miracle run in 2006, this is only year three of the rebuild and as hard as that is to stomach for most fans, it is the truth. With the way this team is currently constructed, it does not have the depth necessary to compete on a nightly basis and when they are as banged up, as they are at this current moment, they find it difficult to even stay with the likes of the Blue Jackets.

Many people say injuries are just an excuse but sometimes they are a legitimate one. This club has gone long stretches with at least two and at times all three, of their best forwards being out of action. To make matters worse, on those same occasions, they were already missing two or three of their top four blueliners. Sorry but that is not an excuse, it is a fact. You tell me what team can hold it together when they are missing five or six of their most important players for an extended period of time? You can't and for a team like Edmonton, that currently lacks depth on their NHL roster, it is frankly impossible. Could management have been proactive and brought in bodies to help? Sure but to what end? Unfortunately, the situation is what it is but firing coaches and/or general managers when there is still almost half a season left, would be a huge mistake. This team needs some sort of stability to finish off this season and after that, they can look at where things stand and decide what they want to do. While I don't agree with every decision Tom Renney makes, he has been dealt a pretty crappy hand to work with.

This organization is trying to build something special here and while not every move they make has turned out to be the right one, the majority have worked out pretty darn well. In the last three years, they have managed to shed a ton of dead weight off their salary cap, while restocking the cupboards with quality prospects that this franchise has not seen the likes of in decades. Lets face it, when they started the rebuild, there wasn't a whole helluva a lot in Edmonton or in the system. In fact, the only "younger" players that were here before 2009 and are currently on the Oilers roster are:

Sam Gagner, Jeff Petry, TheoPeckham, Ladislav Smid, Devan Dubnyk

They did select Jordan Eberle and Teemu Hartikianen in the 2008 entry draft but with all their previous picks and trades, all they had to show for it were five players and not one of them could be considered a star player. This is why the team decided to go the route of the rebuild and as much as fans say they are ok with it, they clearly are not. It sucks for the fans, the players and organization but for this franchise to build the right way, it was a necessity to suck and suck bad. Since the 2009 draft, here are some of the players that Edmonton has been able to bring into the organization either via draft or trade:

Magnus Paajarvi, Anton Lander, Olivier Roy, Taylor Hall, Tyler Pitlick, Martin Marincin, Curtis Hamilton, Ryan Martindale, Tyler Bunz, Colten Teubert, Ryan Nugent-Hopkins, Oscar Klefbom and David Musil

When you add those names to the ones already mentioned, one starts to realize how far this organization has come in the last three and half years. They went from being an franchise that had very little on the big club and next to nothing in the system, to one that is stacked with prospects and are the proud owners of three of the best young players in game and that does not even include another top pick they will be adding to their stable at this year's entry draft.

Collecting assets has been something the Edmonton Oilers have struggled with for decades but they finally came to the realization it was an absolute must, if they wanted to become an elite franchise once again...and they are on the cusp of doing just that. They are now at the stage where they can seriously start to consider using some of those "assets" to improve the team in the very near future. Their current batch of transitional players are not good enough but those you can find. It is another thing altogether, to have to go out and acquire high end skill to make up the core of your team and the organization has made sure that will not be a problem for some time.

The growing pains the Edmonton Oilers are suffering is something their fans are simply sick of having to endure on what seems like a never ending cycle. Fortunately this "dark time" in the clubs history will end up being nothing more then a footnote because the rebirth is just around corner. There appears to be a little more suffering needed in Oil Country before this once glorious franchise can again compete with the top clubs in the league but make no mistake, once this team is ready for prime time, they will be a perennial favourite for the Stanley Cup for years to come.