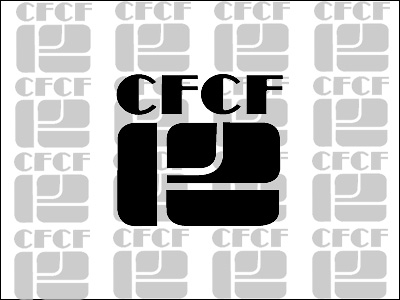 Montreal - Jan. 19, 2011 - Yeah, yeah, it's CTV now, or more specifically CTV Montreal. But really, other than a dinner hour and late night news show, it could be just another CTV station anywhere in the country. No, if not for Channel 12, or CFCF - 12, nobody at CTV would be celebrating 50 years of (mostly) excellence in local television.

I wasn't around for the start but as soon as I was able to pay attention I became transfixed (so says my mom) by Johnny Jellybean's Idiot Box. Ten years later I remember feeling a strange combination of pride, jealousy and embarrassment for Ted Ziegler when he popped up on The Sonny & Cher Show. I thought he had gone from a star in Montreal TV to a mere supporting role as a sketch extra until I finally saw the credits roll and noticed that he was also one of the show's head writers. Ziegler, becoming for this sports crazed young Montrealer, the first of many talented Americans who eventually graduated from small market Montreal to a greater and greener stage.

I do remember the 60's - on CFCF - 12 anyway. I remember Magic Tom and snuggling into my parents bed as they watched "Pajama Playhouse" (once again, it was my mom who did most of the viewing while my dad snored away like an out - of - control chainsaw. Apparently, I've become my dad in that respect). I remember "Like Young" with Jim McKenna, especially in the company of my older sisters who had to give up the television an hour later so their kid brother could watch hockey. I remember Dean Kaye and his sideburns - and feeling outrage when he was suspended for not shaving them. I remember crusty Bert Cannings and his nightly commentaries including the time he went after a couple of his co - workers by suggesting that hockey would be more enjoyable to watch without all the yakking of play by play and colour. I remember - especially when staying home from school - Matinee With Joe Van and the sadness in my home when Van passed away. I remember seeing friends of the family on the game shows including Beat The Clock, It's Your Move with George Balcan and Know Your Sports with Dick Irvin.

I was way too shy to even think of trying to get on - but not too shy to pester Dick Irvin for a job on CFCF radio in the mid - 70's because the news guy who also did the sports butchered names and obviously never watched Dick's TV show. So I offered to do sports for nothing. Dick politely declined (I still have the letter he sent me thanking me for applying). I remember Fergie Olver and Russ Taylor and Jim Bay and Ron Reusch anchoring late night sportscasts and throwing out to Albert Trottier at Blue Bonnets, who would then send it back "to big Jim Bay". I remember becoming addicted to Grand Prix Wrestling on Saturday afternoons thanks to Jack Curran and Ray Boucher and the cast of characters that included Edouard Carpentier, Yvon Robert Jr., Jean Ferre, Paul & Mad Dog Vachon, War Eagle & Billy Two Rivers, Joe & Paul Leduc, The Hollywood Blondes - Dale Roberts & Jerry Brown. Gilles "The Fish" Poisson, Don Leo Jonathan, Tarzan Tyler, Sailor White and Black Jack Mulligan.

I can't remember the first time I visited the studios at 405 Ogilvy Avenue but I do remember being as wide eyed and mesmerized as the first time I walked into Jarry Park to watch the first ever Expos home game in April 1969. I remember walking to the parking lot after the Expos beat the Cardinals 8 - 7, and my dad pointing out that the CFCF studios - radio and TV - were just across the way as we watched people flock over the pedestrian bridge.

I also remember watching Wednesday night hockey games featuring the Canadiens but only after most of the first period was over as - apparently - they couldn't find enough sponsors to invest in mid-week hockey on TV. Unless of course I was deceived early on and it was just an effort to make sure people showed up at the Forum. TV as the #1 marketing tool for sports was still years away from being embraced, let alone accepted.

So, except for very recently, I've been along for the ride as a viewer for about 45 years. I was even part of the family. Briefly. Sort of. It's a long story that I keep threatening to tell on the air but I did host a weekly show for about four years in the late 90's. I had done some reporting work for Dick Irvin's Hockey Magazine which later became Dick Irvin's Hockey World which later became just "Hockey World" ( I remember watching one of my pieces - might have been on Tim Kerr after he lost his wife to cancer - I loved doing the tough subjects. Anybody can do fluff - and yelling at Rob Faulds on my TV who was anchoring. His crime? He came off the piece on camera by saying "Good job, Mitch". Now, I know he meant well, but I didn't need Rob Faulds to tell me or the viewers that it was a good piece. And I filed it away, thinking that if I ever had the opportunity to host a show I would adhere to "less is more" and at least try to avoid a condescending tone). These shows were kind of precursors to what you see now on shows like That's Hockey with Geno Reda. It wasn't about Montreal because they were trying to sell it across the country.

A director at the station named Tom Aziz asked me if I would be interested in hosting a weekly show on the Montreal Canadiens. Not the NHL. The Habs. He talked about a partnership and having editorial freedom and that I could use some of my friends in the media that were helping me on CIQC Radio at the time, including Pierre McGuire. And that if it did well, we could keep going into the summer with shows on the Expos and Alouettes and yes, we could use Bill Lee. Amazing what happened next. A freelance show, independently produced on a modest budget delivered way better than modest ratings. In fact the numbers far surpassed the hockey show that had been on in the same time slot. All of a sudden, many of the station employees who had been shut out of the process and proclaimed to be too busy anyway to take part, wanted in. I enjoyed my time as a TV host, especially the Thursday afternoon tapings on Crescent Street in front of some of Montreal's most notorious citizens. (And then there was the day Canadiens super fan Mordecai Richler showed up at the bar.) I eventually walked away from the show leaving my wallet nearly empty (that's the story I'll get around to telling in its entirety. For now, I'll just say Terry Haig, Andres Galarraga, John Prine and a lot of lies) but my conscience full. And like an incident a few years earlier when the Expos tried to get Haig and myself fired, it taught me a very valuable lesson. That a lot of people in this business - can't speak for anything but the media here - are full of s***. Many are whimpering, spineless, envy - fuelled lightweights who...oh man, what happened to that feel good birthday blog?

Back to basics. Happy Birthday Channel 12. We loved ya. All of you.