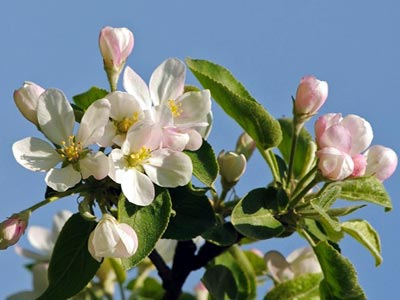 Cornwall - March 20, 2012 - Gardens and landscapes will come alive quickly with significantly warmer temperatures and rainfall. Flowers will be everywhere.

A large selection of trees and bushes will produce profuse blooms; unfortunately they will be rather short-lived. Some include fruit bearing trees, flowering crabapple, dogwood, magnolias, mountain ash, and buckthorn.

Berry plants will flower and then fruit will set on strawberries, raspberries, blueberries, and blackberries, etc. High bush cranberries flower in the spring, and bear fruit in the fall in the form of bright red berries.

Shrub type plants turning out lovely flowering displays include azaleas, forsythia, honeysuckles, hydrangeas, potentilla, rhododendrons, spirea, viburnums, and weigela.

The blooms of the hydrangea grow as flower heads at the tips of the stems. White is the common colour; but others can be blue, pink, red, as well as light and dark purple. The pH of the soil can affect the colour.

Weigela is a nice plant for landscaping. It has strong woody stems that can grow upwards of three feet with beautiful long lasting tubular blooms at the ends of the stems. Hummingbirds like the red and pink shades.

Allium, which is usually planted as a bulb, is an outstanding flower with a four inch diameter globe shaped bloom perched on a 36 inch stalk. A mass of tiny star shaped flowers cover the ball or globe. It is certainly a prominent attraction for any garden, and a sure bet to earn favourable comments from onlookers when it flowers from late May to late June. The flower that I photographed is a striking lilac colour. In late summer when the flower goes to seed, the remnants of the flower will keep its globe shape.

Dandelions may appear just about this time. Although they aren't viewed as a garden flower, one has to acknowledge them because of their widespread abundance. Close observation reveals a vivid yellow flower always so perfect looking even when it goes to seed. For most, dandelions are a disliked weed, but some make use of them for salads and wine making. It's always puzzling and amusing how dandelions can grow short enough so the lawnmower's blade doesn't seem to cut all the flowers off.

Burning bushes are stunning in the fall when their green leaves turn vibrant red, and their small fruits are a reddish orange colour.

There will be many more perennials to look forward to in the growing season.


Viburnum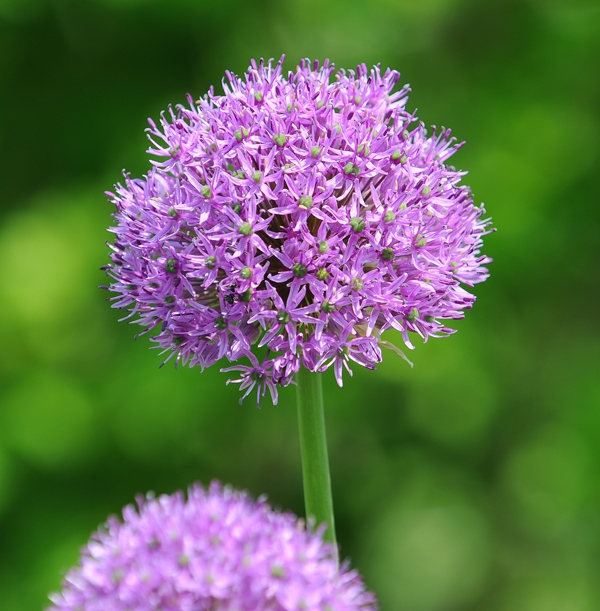 Allium


Dandelion in bloom


Dandelion going to seed


High Bush Cranberries produce red fruit in the fall