| | |
| --- | --- |
| | |
Perennial Blooms - Segment Five
Cornwall - March 24, 2012 - As the old saying goes, a picture is worth a thousand words. This segment of PERENNIAL BLOOMS brings you seventeen photographs of truly awesome flowers. The first photograph to be featured is a beautiful white and blue bearded iris.

Assorted kinds and colours of iris, lupine, and phlox are very captivating to the eye; and as an added bonus, all three plants attract butterflies.

An iris has six flower petals, three are tipped downward and three curve upward. The bearded iris will have fine furry hairs on the downward petals.

If you open the petals of the iris and look down, you will see the most amazing sight; one couldn't paint a more perfect picture of delicate colours blending themselves together. Two photographs of this spectacle are included in this article.

The life of the iris comes from a rhizome which generates roots as well as the leaves and ultimately the flowers. Flower production in the older iris clumps may slow down after a period of years. If this occurs, it will be time to lift and divide the clumps; discarding the old plants, and replanting the younger ones.

Lupine is a very regal plant packed full of flowers on a single towering stem that grows two to three feet in height. Lupines put on quite a show in the garden with their vivid colours.

Are white blooms your preference? Here are two breathtaking beauties. The easy growing snowball shrub is well named because it bears an abundance of large white puffball flowers. The bridalwreath shrub will be so loaded with masses of tiny white clusters it resembles a waterfall of solid white. After blooming, both can be trimmed lightly to keep their shape.

Campanula, with its bell flowers, provides a magnificent exhibition. It offers several floral shapes to choose from, some have a more open flower, while others are long and tubular. The campanula plant is a good bloomer, and can grow into the fall.

Columbine adds such a lovely accent to the garden. It comes in many varieties and colours; one of my favourites is the unique trumpet-shaped bloom which has been exceedingly popular with visitors.

Many more perennial varieties will be seen in the next segment.


Yellow Iris


Bearded Iris


Looking down into a Bearded Iris


Bearded Iris


Looking down into a Bearded Iris


Iris


Red and Yellow Bi-Coloured Lupine


Purple Lupine


Red Lupine


Blue and White Bi-Coloured Lupine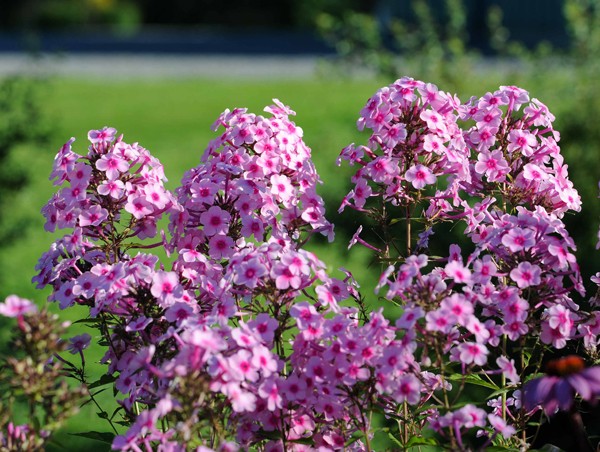 Phlox


Eastern Tiger Swallowtail butterfly on Phlox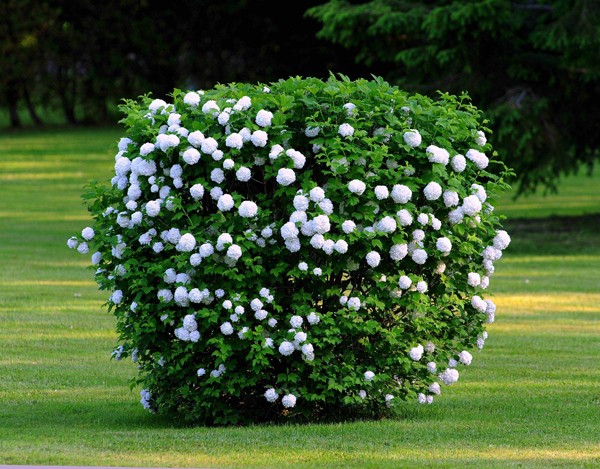 Snowball shrub


Bridalwreath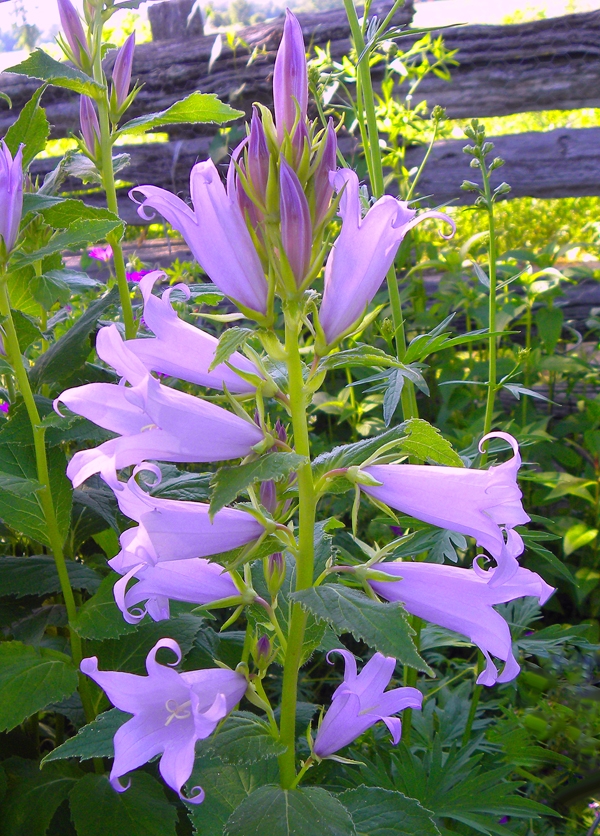 Campanula


Columbine


8,399 Stories & Growing Daily...
To date OurHometown.ca has posted a total of 8,399 stories! News, sports, hockey, lifestyle, opinion and more!

Be sure to check out our Contributors and Columnists archives!
Click on Photo or Story Title for more info
OurHometown.ca News Database Last Updated:
Dec. 31, 2021 @ 8:03 AM EST