| | |
| --- | --- |
| | |
Perennial Blooms - Segment Six
Cornwall - March 29, 2012 - One of the all time favourite flowers of summer is the rose. There are so many spectacular types and colours of roses. Some include the everblooming type which continues to flower until fall. The first photograph pictured in this segment highlights a fully open double pink rose.

Lilies make a wonderful tall, rather long lasting presentation in the garden. Whether they are planted as singles or in massive clumps, they are a very dynamic addition, and a photographer's delight with their vibrant colours and intriguing structures.

Blue Elf delphinium is a very dainty perennial plant standing about 12 to 18 inches high. The flowers are a very attractive shade of gentian blue, great as a border accent. Everyone remarks about this classic flower.

Dianthus is a showy plant covered with small blooms with frilled edges, quite striking from a distance. The colours can be red, purple, white, as well as bi-colours. The foliage is thick, and the plant spreads out a bit.

Perennial geraniums, which don't resemble the annual geraniums in the least, are a very good low maintenance inclusion to the flower garden. Small blue or pink flowers bloom freely on a clump of soft delicate foliage, which becomes very thick and entwined. It is a great border plant nicely filling out in width. For best results, placing a wire cage around the plant will help keep it upright. If the plant spreads too much, it can be trimmed back slightly.

Balloon flowers must be one of the super garden wonders at every stage of its development. Two photographs have been included to show the full development from bud to flower stage. The balloon flower is appropriately named for its balloon shaped buds that continuously swell in size until the balloon packages burst open into a flower. The flower pictured is blue with five-petals etched with dark blue veins. The buds of this plant were green in colour at first; but as the buds swelled in size they slowly turned blue.

Liatris produces a spike with a feathery flowering top. Even from a distance, the light purple colour will get your attention for sure.

Gardens certainly will be ablaze with colour at this point in the flower season. The next segment will bring more stunning perennials your way.


Lilies


Orange Lily


Blue Elf Delphinium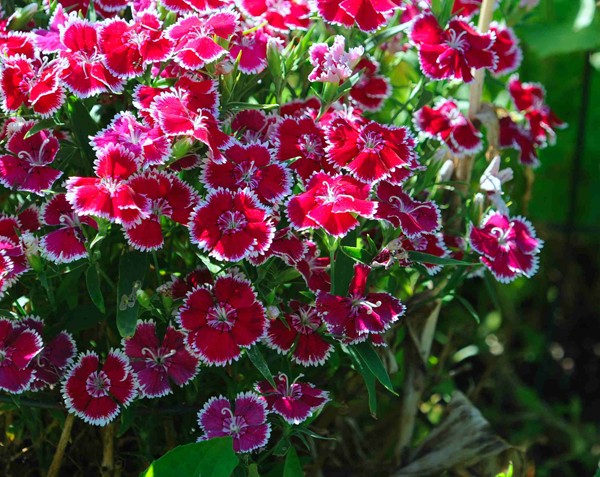 Dianthus


Balloon flower


The bud of a Balloon flower starting to open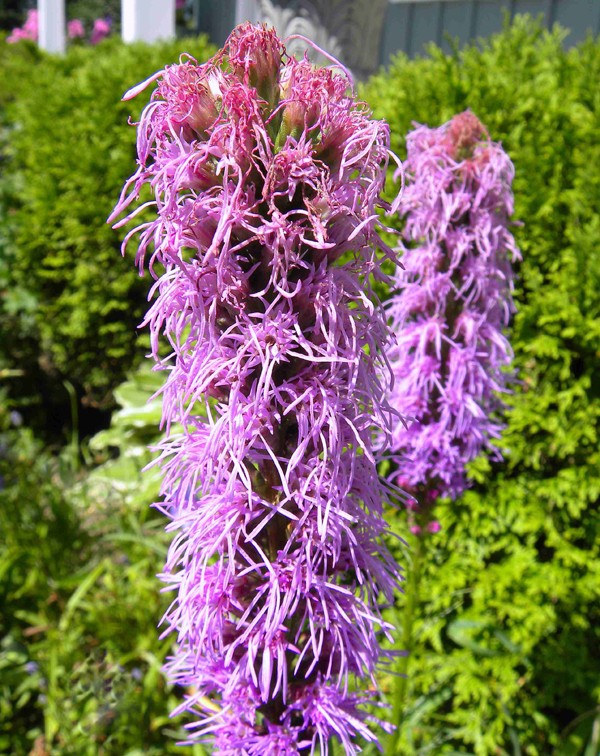 Liatris


8,399 Stories & Growing Daily...
To date OurHometown.ca has posted a total of 8,399 stories! News, sports, hockey, lifestyle, opinion and more!

Be sure to check out our Contributors and Columnists archives!
Click on Photo or Story Title for more info
OurHometown.ca News Database Last Updated:
Dec. 31, 2021 @ 8:03 AM EST