| | |
| --- | --- |
| | |
Perennial Blooms - Segment Eight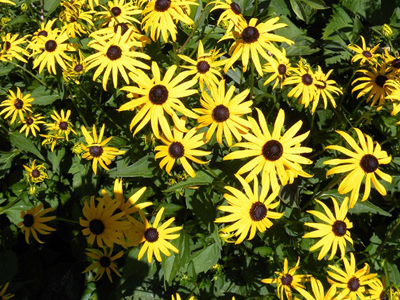 Cornwall - March 30, 2012 - This is the eighth and last segment of the PERENNIAL BLOOMS article series. This segment's first photograph is the rudbeckia plant which is loaded with a massive display of daisy type flowers with dark brown centers. It is truly an overpowering sight in the flower garden, and enjoyed by all.

The pacific giant delphinium is one of the most artistic garden flowers. The stem can be four to six feet tall depending upon the weather conditions. It has an elaborate flowering top that measures 12 to 24 inches long, tightly covered with small flowers, many of which can be two toned, and the centers which are referred to as bees can be light or dark coloured. Honey and bumble bees are attracted to this flower.

Monkshood is another splendid looking flower, similar in style to the pacific giant delphinium. The top of the stem is thickly ladened with flowers that resemble a stylish hood that a person might wear.

Heliopsis is dazzling with its large double yellow gold blooms. When numerous heliopsis plants are grown in one particular spot in the garden, the impact to the observer is powerful. Butterflies, bees, and dragonflies are attracted to this flower which lasts a long time from July to September.

Echinacea comes in a variety of colours, but the purple shade is a beautiful complimentary flower to the heliopsis as shown in one of the photographs.

Rose of Sharon is a bush that produces a multitude of nice sized blooms resembling roses. Each individual bloom is rather short in duration, but the bush as a whole keeps blooming for quite awhile. The particular bush I photographed stood about seven feet high and the blooms were doubles. Bees, butterflies, and hummingbirds love the flowers.

The leaves on burning bushes will start to turn from green to red in mid to late summer. By fall, the bushes will have totally transformed into a glowing bright red colour, and their small berries will be red-orange.

As late fall approaches, the remainder of the flowers slowly dwindle. It's a time when one can prune back some of the perennial flowers, clean up the annuals, and plant bulbs, readying the garden for the cycle to begin all over again the following spring.

It has been a pleasure bringing the PERENNIAL BLOOMS series to the readers of OurHometown.ca as part of my column, Through the Camera Lens. Enjoy your gardening.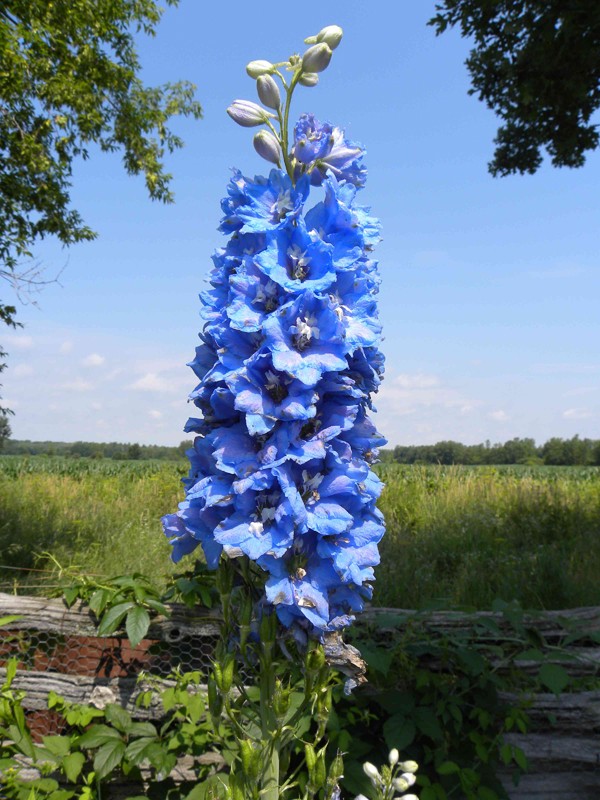 Pacific Giant Delphinium


Pacific Giant Delphinium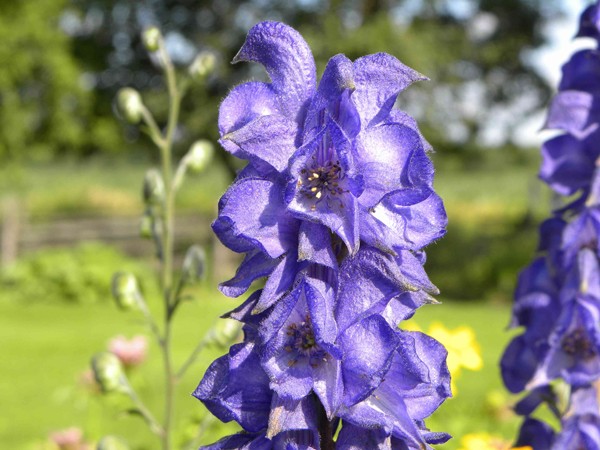 Monkshood



Heliopsis



Dragonfly on a seed pod



Echinacea



Monarch butterflies are attracted to the fall perennials



Rose of Sharon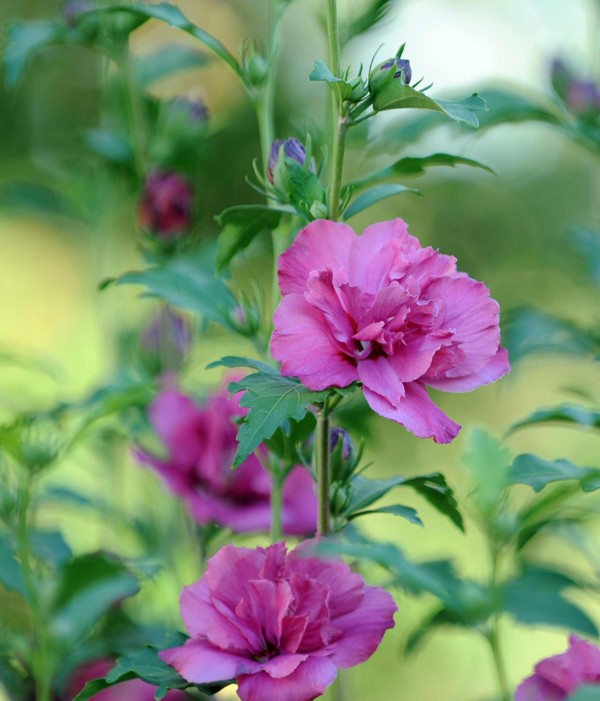 Rose of Sharon


8,399 Stories & Growing Daily...
To date OurHometown.ca has posted a total of 8,399 stories! News, sports, hockey, lifestyle, opinion and more!

Be sure to check out our Contributors and Columnists archives!
Click on Photo or Story Title for more info
OurHometown.ca News Database Last Updated:
Dec. 31, 2021 @ 8:03 AM EST