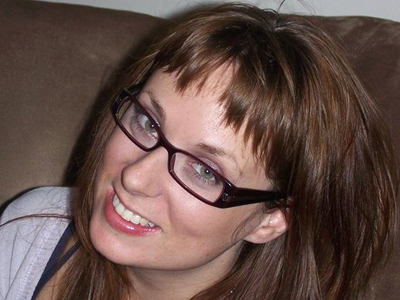 Cornwall - Jan. 13, 2012 - The fabulous art of burlesque has come to Cornwall's Renew Lifestyle Studio in the form of an eight week long class. Those taking the class get the experience of choosing their own stage name and becoming part of a burlesque group. Amanda Marini, who has been passionate about burlesque since her friend joined a troupe called The Scandelles, runs the class. "Ideally, I would like to start a group where women are feeling empowered to experiment with theatrical performance."

Burlesque is about comedy, having fun, and the power of seduction. "It's almost satirical, like it's making fun of drama." Says Amanda. "It's all about teasing, about dramatic facial expressions and feeling confident."

"This is not a gender specific class. If there were men who wanted to do it, they should come in and do it. Anyone who wants to try this can drop in." Amanda says. "Anybody can walk in there and do the class. It is not a fitness class. You'll definitely burn some calories, but it is more of a dance class. It is about allowing yourself to feel confident and comfortable in your own skin. Burlesque is about loving your body."

The benefits of burlesque dance are numerous, both internal and external. Burlesque tones the body, burns calories and boosts self-confidence. "You walk away excited about the next class, and curious about what is to come. It is a unifying experience, but also an independent experience. You become part of a troupe, but it also gives you a better sense of self, and the confidence to be yourself. Even the shyest person has an inner prowess that, once tapped, is a truly amazing thing. You're giving yourself a chance to grow, to experiment. That is what burlesque is."

When asked about the popular opinion that burlesque dancing is 'dirty' or inappropriate, Amanda had a lot to say. "I think that is just so old. It's such an old mindset. Performance itself can be used a social vehicle to transform how people think. You can use it as a vehicle to make changes. Burlesque is like theatre that way. Burlesque dancing can send a political message. It can be about any topic you care about."

To drop in on a class and test out the experience, it is $10. It costs $65 for the full 8 weeks. The classes take place on Wednesday evening, from 7 to 8 pm. For more information, you can send Amanda a message on facebook, email her at amanda.marini@gmail.com or call 613-936-9644.