| | |
| --- | --- |
| | |
Improv Night at the Cornwall Regional Art Gallery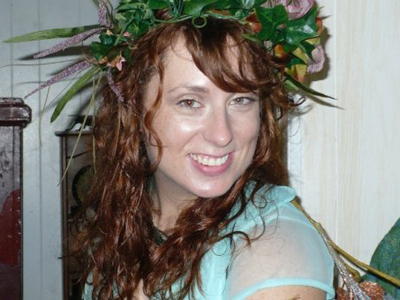 Cornwall - Feb. 9, 2012 - Richard Salem leads an Improv Night at the Cornwall Regional Art Gallery on Pitt street from 8 to 10 pm on Tuesdays. Originally the class was formed by Amanda Marini-Rohde and her highschool friend, Larry O'Byrne, who went to college to learn about the dramatic arts. The first week, Larry O'Byrne ran the class with help from Amanda, until a man named Richard Salem, who ran an improv group in Ottawa, contacted them. Richard comes every week with a focus, like character development, to help give the class more structure. "He gives more of that vocabulary, and focus to the class." Says Amanda while describing the improv night.

They intend on eventually having a performance troupe with which they can produce skits and perform them. The class is open to all those interested in the arts, but those who are truly invested in drama will be given the chance to join the troupe, possibly on another night. The hope is that the troupe will be able to perform skits and improvisation publicly.

"It's just a huge stress relief. You can be anyone, or you can absorb what everyone else is giving off and just enjoy being carefree for a while." Says Amanda, "It's fun, and gives everyone a chance to just relax."

Improv night is free, and any alterations to the schedule will be posted on Amanda's facebook page. For inquiries, attend the class or email Amanda at amanda.marini@gmail.com.


8,399 Stories & Growing Daily...
To date OurHometown.ca has posted a total of 8,399 stories! News, sports, hockey, lifestyle, opinion and more!

Be sure to check out our Contributors and Columnists archives!
Click on Photo or Story Title for more info
OurHometown.ca News Database Last Updated:
Dec. 31, 2021 @ 8:03 AM EST