SNAPSHOT - A historic walk on the Cornwall bridge

Cornwall - Jul. 9, 2014: Many visitors came from around the Cornwall area to walk the historic bridge for the final time. This bridge leading from Cornwall to Cornwall Island (built in 1962), is a well known artifact in the city. It was interesting to walk the 1.6Km bridge and look down on Cornwall from a different perspective. The large amount of pedestrians walking was heart warming, really shows how big of an impact the bridge was to Cornwall. Along the walk there was information and pictures about when and how it was built.

As young teenagers, we've grown up to see the bridge always there and without it, it will definitely be a different sight to see. We're thankful for the effort that the city put in to make this walk happen so as a community we can all remember the historic landmark.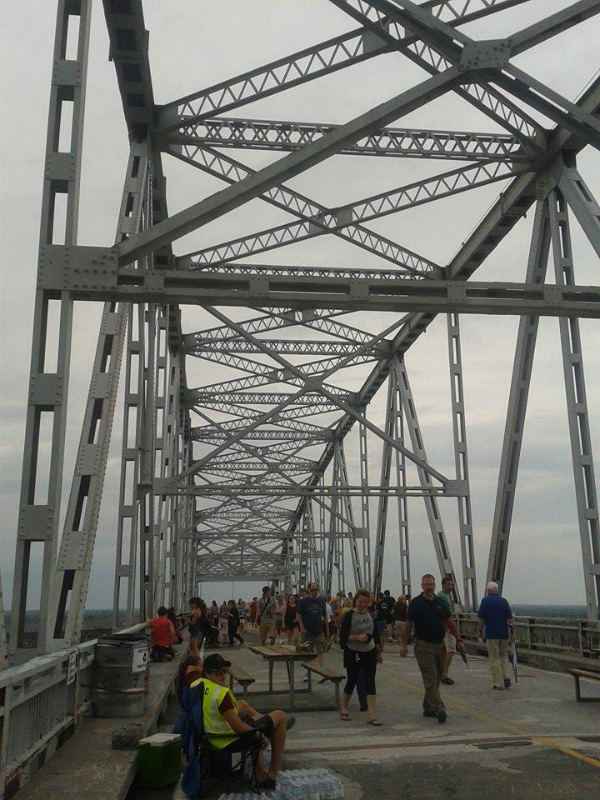 ---

---
---

8,394 Stories & Growing Daily...
To date Hometown Media has posted a total of 8,394 stories! News, sports, hockey, lifestyle, opinion and more!


4,931 stories on OurHometown.ca

3,463 stories on HometownHockey.ca
Be sure to check out our Columnists archives or, why not Contribute a Story yourself!


Hometown Media
offers a very generous revenue sharing opportunity for our Columnists. If you are interested in learning more details about writing for us, please send us an
EMAIL.