Bald Eagle spotted on the way to school

Windsor - Apr. 14, 2015: Each morning, Tristan and I travel west along Wyandotte Street on our way to his school. Last week, we spotted a Bald Eagle in the field behind the Riverside Sportsmen Club in Windsor. There has been a fair bit of media coverage of the eagles that can be spotted in this area.

Today, we saw this Bald Eagle sitting in a tree. I happened to have the camera in the trunk and we stopped to get a few pictures. It was almost as if this guy wanted his/her picture taken, as he/she immediately left his perch in the tree and flew towards the car, circled and returned.

What an amazing sight and a great way to start off our day!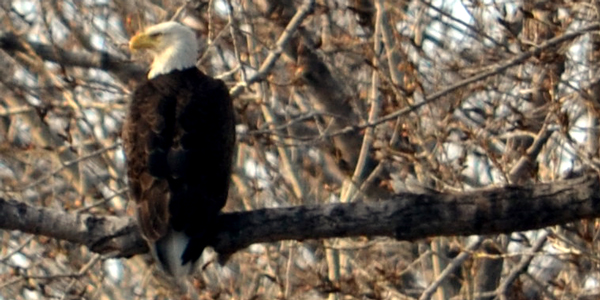 ---

---
---

8,401 Stories & Growing Daily...
To date Hometown Media has posted a total of 8,401 stories! News, sports, hockey, lifestyle, opinion and more!


4,931 stories on OurHometown.ca

3,470 stories on HometownHockey.ca
Be sure to check out our Columnists archives or, why not Contribute a Story yourself!


Hometown Media
offers a very generous revenue sharing opportunity for our Columnists. If you are interested in learning more details about writing for us, please send us an
EMAIL.