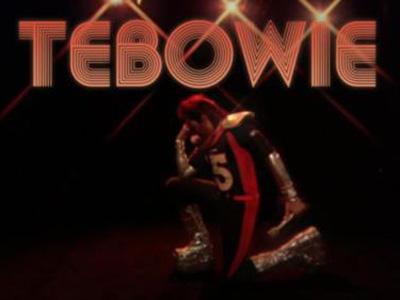 Cornwall - Jan. 14, 2012 - It is Divisional matchup weekend in the NFL playoffs and there should be some great football to watch over the next few days.

Today, the San Francisco 49ers return to the playoffs after a nine year absence, and play host to Drew Brees and the New Orleans Saints. Tonight, in what NFL.com is describing as an epic mismatch Tim Tebow will lead the Denver Broncos into New England to take on Tom Brady's Patriots.

Tomorrow, the early game sees the Baltimore Ravens play host to the Tennessee Texans. The late game has Eli Manning and the New York Giants heading to the frozen tundra of Lambeau Field to take on Aaron Rodgers and the Green Bay Packers.

As I mentioned, there will be some great games to watch this weekend. When it is all over, my prediction is that you will see a Baltimore - New England Final in the AFC and a New Orleans - Green Bay Final in the NFC.

As a Bears fan, it is tough to get excited about watching the playoffs after Chicago lost five in a row after Jay Cutler broke his thumb. However, it will be fun for cheering for the teams that play against Green Bay and this weekend I will be rooting for the Giants.

I am not a big fan of Tim Tebow. His Week 14 upset of the Bears has done nothing to endear me towards him. Somehow, I think Marian Barber had more to do with the outcome of that football game than did divine intervention.

I am sure many of you have seen Jimmy Fallon's parody call "Tebowie" already. If so, it is still fun to watch again. If you haven't, it is worth the investment of two minutes and thirty nine seconds. Enjoy.

Fallon raises an interesting question though - because the Broncos-Patriots game is being played on a Saturday - does that help Tebow?

Go Patriots! Go Giants!




Tim Tebow to Jesus Christ
Tim Tebow to Jesus Christ
Can't win by myself but with your help I might

Tim Tebow to Jesus Christ
Commencing 4th down "Hut, hut, hike"
Snap the football and may God's love be with me

This is Jesus Christ to Tim Tebow
Please leave me alone
Don't you know my day of rest is Sunday?
And I'm sick of watching all these Broncos games

I hear that you play New England next week
Dude, you're on your own
Brady is too good and I got better things to do

So I passed 316 yards
There's still two games to go
If I want to make it to the Super Bowl
And show everyone on Earth how to Tebow

Tim Tebow to Jesus Christ
The Broncos won we're still alive
Come on everyone Tebow
Come on everyone Tebow
Come on everyone Tebow
Come on everyone Tebow