| | |
| --- | --- |
| | |
Appointing Marignani is the wisest choice for Windsor City Council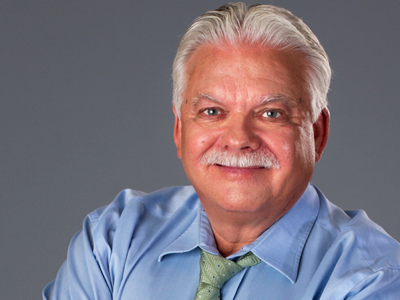 Windsor - August 26, 2013 - Tonight, Windsor City Council will debate how to fill the vacant Ward Seven seat as a result of the departure of Councillor Percy Hatfield. Hatfield was recently elected to Queen's Park as an NDP member in the provincial by-election in Windsor-Tecumseh.

Mayor Eddie Francis and his colleagues will have three choices in terms of dealing with the vacant seat – 1) appoint someone, 2) award it to the highest finisher from the last election or 3) hold a by-election.

Having served three terms on Cornwall City Council, I feel strongly that there really is only one choice in this debate. Council should appoint Angelo Marignani who came in second with 28% of the vote in 2010. In Cornwall we ran and were elected "at large" and regardless of this difference, I was always a proponent of going to the next on the list when dealing with a vacancy. In fact, I introduced a motion and this policy was add to Council's Procedural By-Law at the time.

A by-election is a costly proposition, particularly considering that there is just over a year left in the current term of Ontario municipal councils. In this fiscally challenged environment, I can't imagine that this is even a possibility for Council.

Each of the remaining Councillors and Mayor Francis, earned the privilege to serve their community by a vote of the electorate in 2010. Back then, the people spoke and this current group was elected. Why would Council ignore the voice of the people and arbitrarily appoint someone?

I heard on AM 800 this morning that Ward Nine Councillor Hillary Payne is leaning toward giving the seat to the runner-up and once again, I agree with the councillor's judgement.

It would be a mistake for Council to appoint a "chosen-one" from a self-derived list. It would be a waste of money to have a by-election. Appointing Marignani is the wisest choice for Windsor City Council.



8,403 Stories & Growing Daily...
To date OurHometown.ca has posted a total of 8,403 stories! News, sports, hockey, lifestyle, opinion and more!

Be sure to check out our Columnists archives or, why not Contribute a Story yourself!


OurHometown.ca
offers a very generous revenue sharing opportunity for our Columnists. If you are interested in learning more details about writing for us, please send us an
EMAIL.

Click on Photo or Story Title for more info
OurHometown.ca News Database Last Updated:
Dec. 31, 2021 @ 8:03 AM EST