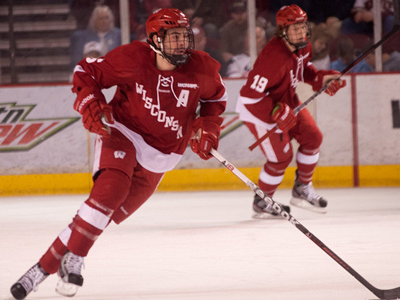 Edmonton - April 12, 2012 - With the Edmonton Oilers now sitting with the first overall selection in this year's entry draft in their pocket, many hockey observers are already going on about how there is no way the Oilers should take Russian Nail Yakupov with the top pick. Yes the Oilers badly need an upgrade on their backend but who is to say they can't get that done via trade or the unrestricted free agent market, while still drafting the consensus top pick? Edmonton is at the stage where they have both the assets to help shore up their blueline via trade and the money necessary to jump into the free agent market, if they so choose.

While the upcoming UFA market looks to be rather thin, there are definitely possibilities that the Oilers could seriously consider come July 1st. Nashville Predators standout Ryan Suter, is undoubtedly going to be the big prize from this year's free agent pool but he is a player that doesn't make much sense for Edmonton to pursue. He would be a perfect fit on their blueline but the money it would cost the Oilers to acquire a guy like Suter, would actually make the move counterproductive. Again, Edmonton has money to spend but giving Suter a long term contract in the neighbourhood of $6-$7 million, would be too much for this organization to commit to. Especially with the likes of Taylor Hall, Jordan Eberle and Ryan Nugent-Hopkins all needing healthy pay increases over the next few seasons. If signing a big time free agent today ends up screwing them over when it comes to the salary cap down the road, then it is a move they can't make.

Having said that, there are a couple of good veteran options for the Oilers to seriously consider and one particular youngster that might just become available. Washington Capitals defenceman Dennis Wideman and Philadelphia Flyers rearguard Matt Carle look to both be headed for unrestricted free agency come July 1st and either one would be a nice addition to Edmonton's backend. They would instantly become this team's top power play option and fit somewhere into the club's top two pairings, while still likely costing the Oilers somewhere between $3.5-$5 million a year but nowhere near the term that a player like Suter would demand. While neither of those guys are number one D men, they would be be huge upgrades and help improve the Oilers defence overnight.

There is also the possibility of the Anaheim Ducks highly touted prospect Justin Schultz becoming available to all thirty NHL franchises, if the former 2008 second rounder is unable to come to terms with the Ducks before June 1st. The talented blueliner has starred at the University of Wisconsin the last two seasons, putting up forty-seven and forty-four point campaigns and appears ready to make the jump to the NHL for the 2012-2013 season. Schultz looks as though he will have little problem anchoring an NHL power play for the next decade and at the tender age of twenty one, seems to be a perfect fit with the rebuild in Edmonton. There is no guarantee the youngster will not end up signing in Anaheim but if the British Columbia native were to become available, you would have to think the Oilers would be near the top of his list of places he would like to play. Playing alongside the likes of Eberle, Hall, Nugent-Hopkins and Yakupov would and should be pretty damn enticing for any player.

If the Oilers were able to acquire a piece like Schultz and add him to the duo of Ladislav Smid and Jeff Petry, Edmonton's defence doesn't look nearly as awful as it does presently. Insert Nick Schultz and Ryan Whitney and suddenly you have the makings of a solid backend. When you factor into the equation that they already have players like Oscar Klefbom, Martin Marincin and David Musil in the system, the Oiler don't seem to be in as much trouble as many think. Could Ryan Murray step right into the mix and contribute? Possibly but what would he really be bringing to the table next season? He would obviously be a great addition long term but would he have more of an impact then Nail Yakupov?

The other option at Edmonton's disposal would be to upgrade via trade. While they have assets such as Sam Gagner and Magnus Paajarvi that they would seriously look at moving in the right deal, they also have a number of prospects in the system to offer. Also, they have reached the point where if they have to part with draft picks in order for a deal to get done, they can and should do it. Missing the playoffs for six consecutive years has allowed them to restock the cupboards within the organization and the time has come to look to taking that next step.

Who is to say that a package involving perhaps both Gagner and Paajarvi, can't get them another high first round pick to select one of the many quality defencemen in this draft? Once the Oilers add Yakupov into the mix, four of their top six forward spots will be filled for the foreseeable future and when you include Ales Hemsky, five of those spots will be spoken for come next season. Sam Gagner and Magnus Paajarvi both bring a certain skill set to the table but it may be a skill set that doesn't necessarily fit the make up of this club moving forward. Both are good young players with bright future's but if Edmonton wants to shore up other areas on their current roster, they are going to have to part with more then just spare parts.