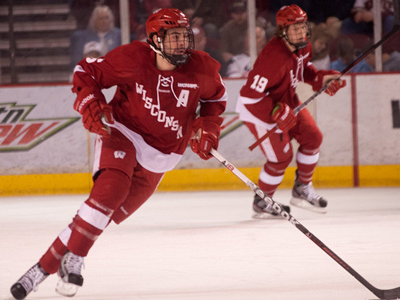 Edmonton - June 29, 2012 - With the clock ticking and decision day looming for the Justin Schultz camp to decide where the highly touted prospect will sign come July 1st, the Edmonton Oilers are desperately hoping the former Anaheim Ducks second round pick decides to come to Oil Country and play alongside the Oilers "Fearsome Foursome". If the soon to be twenty-two year old looks to go elsewhere, this organization will have to look somewhere other than the UFA market, to upgrade a backend that is in need of a major overhaul.

Many believe Edmonton to be one of the front runners in getting Schultz to finally put pen to paper but it is by no means a slam dunk. With that being the case, who would become Plan B? Frankly, there should be no Plan B on the unrestricted free agent market. Veteran blueliner Bryan Allen will be available on July 1st and might be a decent fit but would he really be any better than Nick Schultz? In my mind, he isn't and the Oilers are in need of someone who can step into a top four role, if not higher, come 2012-2013.

Other names out there include Matt Carle, Jason Garrison, Filip Kuba, Pavel Kubina, Joe Corvo and Greg Zanon. Carle would likely be a nice fit but is believed to be looking at signing somewhere on the West Coast. Garrison is apparently looking for Dennis Wideman type money, nice work Calgary, but after one good season in Florida the Oilers should be very hesitant to go anywhere near the twenty-seven year old

The other players listed could all fit in a bottom pairing role but Edmonton have enough of those guys on their roster. A guy like Corvo could be of some interest to help out on the power play but is not capable of taking on a top four minutes at this stage of his career. Ultimately, if Schultz is a no go than Steve Tambellini and company need to turn their focus to potential trade partners.

While players such as Mark Streit, Niklas Hjalmarsson, Marc Methot, Paul Martin and Keith Yandle have all been mentioned as possible targets, the likes of Cody Franson, Jason Demers, Jonathan Blum and Ryan Ellis may also be available via trade. Not to mention some interesting restricted free agent options like Mark Fistric and Dmitry Kulikov. Some of those names are not bonafide top four blueliners but like Schultz, they could fit in nicely from a standpoint of a couple of years down the road and give the organization options to possibly include a current D man in a bigger deal to improve the club.

All things being equal, it seems painfully obvious that if Justin Schultz is not the Oilers man they have to be aggressive on the trade front and not be afraid with having to "give up" something of quality, in order to bring in some help. Be it a one-for-one swap or in a move that could involve a couple of pieces changing their address, the point is, Tambo and company need to get the job done. The excuses of these types of deals are "tough to make" won't work anymore. The time has come to take that step and it needs to start on July 1st.