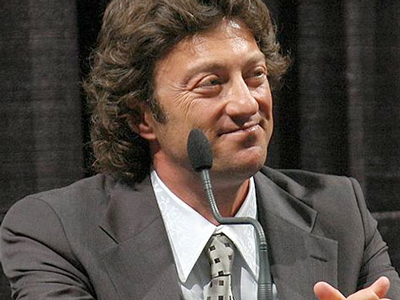 Edmonton - September 25, 2012 - So it has come to this, has it. After exchanging verbal jabs during another week of what has become a never ending headache known as the proposed Downtown Arena, City of Edmonton officials and the Edmonton Oilers hockey club have decided to take the gloves off. With Mayor Stephan Mandel coming out with a deadline date of October 17th, for the Katz Group to let the city know exactly what they are looking for in the new arena deal, the following statement was released from Katz Group vice-president Bob Black, on Monday evening.

"I can confirm that Daryl Katz, Patrick LaForge, Kevin Lowe and others from the Oilers leadership group are in Seattle for meetings and to attend the Seahawks game.

We remain committed to working with City Administration to achieve a deal commensurate with what Winnipeg and Pittsburgh have done to sustain the NHL in those small markets. If we can achieve such a deal, the Oilers will remain in Edmonton and we can get on with the important work of developing the new arena and investing in the continued revitalization of Edmonton's downtown core.

Nonetheless, and as the City of Edmonton is aware, the Katz Group has been listening to proposals from a number of potential NHL markets for some time. After more than four years of trying to secure an arena deal and with less than 24 months remaining on the Oilers' lease at Rexall Place, this is only prudent and should come as no surprise.

We are extremely grateful to Oilers' fans for their patience and loyalty as we work through this process towards what we sincerely hope will be a long and successful future for the Oilers in Edmonton. We have no further comment on the status of our discussions with other markets at this time."

Pretty safe to say the gloves have come off but honestly...there is really no story here. The Edmonton Oilers are not moving to Seattle, no matter how much they would like to have their fans believe there is. Don't get me wrong, there is a very real possibility of this team leaving town, at some point, if no building is built but that won't be happening anytime soon. Making Seattle nothing more than another chip being played in this ridiculous game of possum.

Having said that, as much as the city would like to make it look as though they are taking some sort of "stance" with their "deadline date" and recent posturing, all they are doing is making things worse for the sake of doing it. While they should not bend over backwards and let Mr. Katz have whatever he wants, enough is enough already. For the mayor and members of City Council to continue with this non-sense of "they don't know what the Katz Group wants", is about as unproductive a "stance" as either side as taken throughout this never ending merry-go-round.

For this deal to be sitting where it currently does, as we are quickly approaching the five year anniversary of the initial talks, is frankly pathetic. While one can completely understand the frustration on the part of the Oilers and the tortoise-like pace these negotiations have gone, at some point, there has to be a little bit of give. If some of the overall cost for the supposed "$450 million project" can be slashed by not being such an "iconic building", than so be it. Sure, having what would arguably become the nicest building in North America would be great but is that really a necessity? People like Daryl Katz like to do things on a grand scale. Fair enough and who could really blame him but at what point is it too much?

As for the Mayor and City Council, the time has come to pull their collective heads out of their "you-know what". Can they possibly drag this out any longer? In the four plus years that these "negotiations" have been going on, what exactly has the city down to actually get this deal done? Continually complaining about one thing after another and know starting with this idea of they don't really know what Mr.Katz is after, is insulting. The fact some council members have actually suggested that they two sides should scrap the whole thing and start from scratch, is mind boggling.

There is enough blame here to go around but enough is enough already. Just figure it out and get this damn thing done. It's downright embarrassing that this whole issue has taken as long as it has...to get absolutely nowhere. For these two sides to now start slinging mud, when they are both well aware of the fact that time is no longer on their side, is rather disappointing. Shame on both of you.