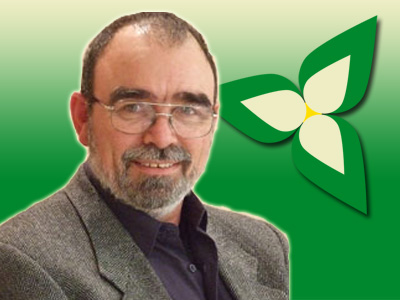 Cornwall - Sep. 9, 2011 - What are the big issues driving Ontario Politics today? It's a good thing that we have 13 registered competing political parties within Ontario, because competition creates options - but most voters are not aware of this fact. Most voters only know of the big, well-established and promoted parties. We have had the NDP who governed Ontario, then we had the Conservatives governed Ontario and recently the Liberal Party is governing. However, right now, we are in an election campaign in order to persuade participating voters, to choose our next Ontario government and each political party has its own big issues.

The incumbent Liberal Party big issues (platform) are to create green jobs, reduce cost on tuition, reduce cost on electricity, offer tax credits to seniors and offer full day kindergarten program.

The Conservatives big issues (platform) are to put more money in our pockets, guarantee the services we need and to clean up the government. The NDP's big issues (platform) are to make life more affordable, create and protect jobs, provide health care that works and finally to get government to live within our means.

Please allow me to throw in our Libertarian big issues (platform). We want to reduce government, reduce taxes and return to all citizens their own freedom to create their own monies.

But what are the big issues driving the people? What is the people's platform. Each individual has a big issue of their own. Each person is driving their own political issue. It is up to the individual person to engage themselves in their own political freedom. During this election campaign, voters and non-voters have an excellent opportunity to drive their big issue to us competing party candidates.

Just show up at one of the many scheduled public all candidates debates and ask your own big issue in a question form.

The bottom line, from my prospective, as the Driving Libertarian, it is the individual participating public citizens, who takes advantage of this excellent opportunity, who will drive the big issues in Ontario Politics today.