| | |
| --- | --- |
| | |
Ontario Libertarians promote themselves as the Party of Choice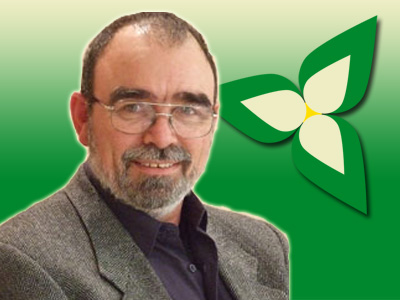 Cornwall - Sep. 19, 2011 - We Libertarians support and promote individual liberty, self initiative and personal responsibility for ourselves while engaging in voluntary associations and voluntary free trades in a competitive free market system.

We believe that the only function of government is the protection of our personal freedom, our economic freedom and our political freedom. We believe that our government shall only control our public legal courts and our public police.

We disagree with our government trying to control our free market system, assuming control over our freedoms and responsibilities and the control over our money.

My job is to create an awareness of our Libertarian Party. We are a small party competing against the big corporate parties in a democratic system. We believe competitive political ideologies leads to better ideas, services and products at lower prices. We are asking you to look at our political philosophy as a viable alternative.

We promote ourselves as the Party of Choice. You are free to vote as you see fit. We are not coercing you by offering you bribes like a ten thousand dollar tax credit incentive. We are not promising you, free health care, free education, free housing or free transportation. We are not promising you, a free pass in life. These services are not free, they are extremely expensive!

Our government can't afford all these promises. They can't extract any more taxes from us. Our Ontario government is over 200 billion in debt. We can't afford to pay this debt. We can't afford to keep our big government. We need a smaller and more affordable government.

We are offering one promise.

We are promising to return your individual freedom to voluntary associate and engage in free trades in a competitive market. Under a Libertarian government you could create your own money and decide what to do with it. It is your actions that control the government; Take action!

We would appreciate your help; to shrink the government's control over our personal freedom, our economic freedom and especially to increase our political freedom. We are asking you to join our Libertarian Party. It's your choice. If you can convince yourself that your personal freedoms are worth the effort; Vote!
8,401 Stories & Growing Daily...
To date OurHometown.ca has posted a total of 8,401 stories! News, sports, hockey, lifestyle, opinion and more!

Be sure to check out our Contributors and Columnists archives!
Click on Photo or Story Title for more info
OurHometown.ca News Database Last Updated:
Dec. 31, 2021 @ 8:03 AM EST