Second Annual Bob Probert Memorial Ride, a huge success
Windsor - June 24, 2012 - The Second Annual Bob Probert Memorial Ride was held today in downtown Windsor. This annual motorcycle fundraiser creates awareness and raises much needed funds for the Cardiac Angoplasty Program at Hotel-Dieu Grace Hospital.

This year's ride attracted well over 1,000 riders and followed a scenic route throughout Windsor, its waterfront and country settings, showcasing the beauty of the city and surrounding areas.

Last year marked the Inaugural event for The Bob Probert Memorial Ride. The first fundraising event was a huge success, seeing $100,000 raised for Hôtel-Dieu Grace Hospital. Final numbers for this year's event will be released in the coming days.

The areas of Chatham-Kent and Windsor-Essex rank numbers one and two in Ontario in the loss of life to heart disease. Heart disease has recently overtaken breast cancer as the leading cause of death amongst women.

Former NHL Player Sheldon Kennedy was named the Ride Captain and spoke highly of Probert and the importance of today's ride. There were many current and former NHL players here today including Chris Chelios, Ed Mio, Tony Amonte, Ryan Wilson and Kennedy.

There were also a number of Cornwall connections at today's event. Cornwall Police Chief Dan Parkinson's daughter Dani, was married to Probert for 17 years. Parkinson and his wife Leslie, were in attendance in Windsor today. A pair of former Cornwall Royals players and NHL alumni also attended to show their support. Hall of Famer Doug Gilmour and tough guy Ryan Vandenbusche

Bob Probert is a local Windsor hockey icon, who played in the National Hockey League for 16 seasons with the Detroit Red Wings and the Chicago Blackhawks. Probert played 935 regular season games, 81 playoff games and one All Star game scoring 163 goals, 221 assists and amassed 3,300 penalty minutes. Probert who is regarded as one of the premier enforcers in the history of the game, died suddenly of a heart attack on July 5, 2010.

Congratulations to all on a very successful event. Below are a few pictures of today's fundraiser.


Dani Probert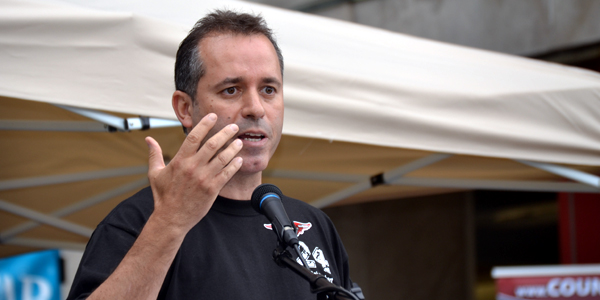 Bill Marra, CEO Hospital Foundation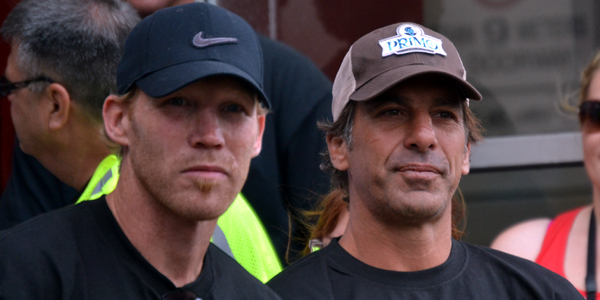 Ryan Vandenbusche and Chris Chelios


Sheldon Kennedy


Ken Deane, CEO Hotel Dieu Grace Hospital


Tierney, Brogan and Dani Probert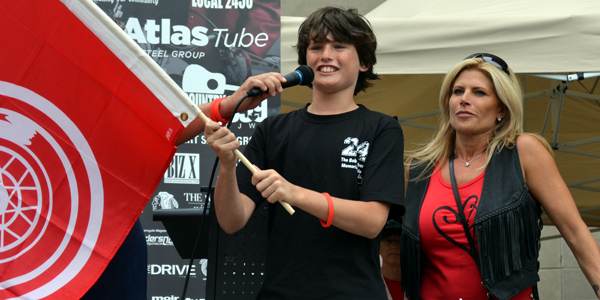 Jack Probert kicks off the event


8,401 Stories & Growing Daily...
To date OurHometown.ca has posted a total of 8,401 stories! News, sports, hockey, lifestyle, opinion and more!

Be sure to check out our Contributors and Columnists archives!
Click on Photo or Story Title for more info
OurHometown.ca News Database Last Updated:
Dec. 31, 2021 @ 8:03 AM EST