Can we retroactively fire former CAO Cecil Vincent?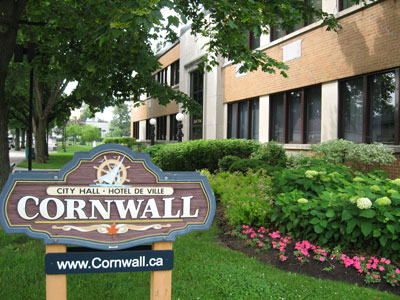 Strathmore - May 19, 2012 - It has been a fun week in Alberta, but I've had my eyes on you Cornwall. Here are a few of the things that have had my attention.

- Someone else at the City of Cornwall should have lost their job over this.

City Of Cornwall Releases Details of $293,000 Settlement with Robert Menagh - OurHometown.ca

- $293,000 represents more than a half percent on your taxes.

- Can we retroactively fire former CAO Cecil Vincent? Didn't he hire the guy?

- The forecast calls for pain. If you're a local merchant who loses business to cross border shopping, be prepared to lose more. You also might want to read the following story and see if your actions are responsible for sending some people to the US.
Related story: Retailers brace for more cross-border shopping pain - The Globe and Mail

- The Conservative government recently upped the amount of duty free goods Canadians can bring back from trips to the United States. I'm wondering what MP Guy Lauzon has to say about the story above?

- We all talk about buying local, but would anyone spend more when they could save a bundle buying it online or in Montreal, Ottawa or stateside? Come on, be honest.

- I don't object to the fee to cross the low level bridge as much as I object to having a toll booth located right on the waterfront. Driving or cycling non-stop to Cornwall Island seems appealing to me.

- Whether you pay for upkeep for the bridge as you cross it, or later with your tax dollars, you're going to pay for it.

- Are we getting the old bait and switch by The Federal Bridge Corporation? According to a photo posted on October 28th, 2011 on the North Channel Bridge Replacement website, there is no toll booth. Are they allowed to just make this up as they go along?




- There were kudos all around at Monday's city council meeting over Cornwall's healthy bank account. Thanks go to those council members who were around when Cornwall Electric was sold. Those that were involved in the sale should take a bow... the rest should kiss their feet.

- Has it really been 14 years since Cornwall Electric was sold?

- The Children's Treatment Centre Bike-a-thon Plus is coming up on Saturday May 26th. Get a pledge sheet and take a ride for the kids. I'm riding in the Bike-a-thon this year, but I'm doing it from Cochrane into Banff (103kms). I would really appreciate it if you could make a donation by clicking here. Thank you.

- NDP leader Thomas Mulcair is doubling down on his comments about oil and the west. It's typical socialist claptrap. Instead of encouraging the 'have not' provinces to do better, drag the 'have' provinces down to their level.

Related: Thomas Mulcair sticks by oil sands criticism despite conflicting evidence - National Post

- Toronto Mayor Rob Ford was photographed as PFLAG raised their flag in Toronto the other day. Now maybe the mayor can take his vacation during the Pride parade in peace... but I have my doubts.

- If you have any comments just click the button below. Talk to you next week.


8,398 Stories & Growing Daily...
To date OurHometown.ca has posted a total of 8,398 stories! News, sports, hockey, lifestyle, opinion and more!

Be sure to check out our Contributors and Columnists archives!
Click on Photo or Story Title for more info
OurHometown.ca News Database Last Updated:
Dec. 31, 2021 @ 8:03 AM EST