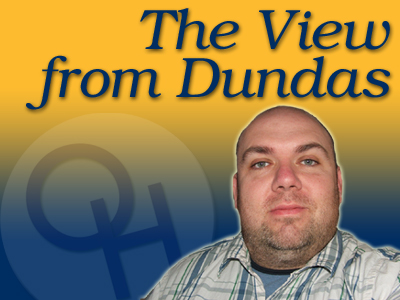 South Dundas - August 9, 2012 - Imagine for a moment that you owned a building, a building that you used 10 times in past 18 months. The building, while hardly used, costs you money. Upkeep, utilities and insurance. Since the building is used for people outside of your own family, your insurance would have to cover liability and so on. Would those costs be worth keeping the building?

Now picture that building being owned by a township of 10,000 people. A township that has a total of six publicly-owned meeting facilities. That same township which also has two privately owned facilities that are used as meeting spaces, at least 11 churches, and two branches of the Royal Canadian Legion. All of which can be used to host meetings as small as a game of cards, right up to church services and scout meetings. Would the cost of maintaining a building used 10 times in 18 months make sense then?

The building I write about was the Dunbar Recreation Center, located in the hamlet of Dunbar in the Township of South Dundas. The building has existed since before amalgamation in 1998 however it burnt down in the Fall of 2011. Insurance will cover most of the cost of rebuilding the facility, approximately $170,000, but the township has to kick in the rest. The township also has to pay for an upgraded septic system and fees to the South Nation Conservation Authority for their OK to the new septic. All for a building that was used 10 times in the 18 months before the fire.

Does this make sense? Apparently it does, four-out-of-five members of Township Council said so and voted to rebuild this building. The lone descending view was from Councillor Evonne Delagarde who suggested that the money from the insurance be used to fix up other facilities in the Township. That sounds like a fair solution, one that uses common sense. Wait! Can't do that! Can't apply common sense to an issue in South Dundas unless we plan to have a plan to apply common sense to an issue.

One other idea is to use that money and do something else in Dunbar. A park, a playground, or some other project located in Dunbar for the residents of the hamlet, but not costing the Township any more money than what the insurance will pay out.

Oops, there's that common sense thing again, can't have that. Better to let everyone pay on the tax bill to rebuild an under-used facility.